PRO BLOKART
 The Chassis is polished 304 stainless steel thoughout including the floorpan.
 The fork is the '08 3 piece stainless and aluminium beam fork - stiffer, stronger, easy to replace one piece at a time.
 The seat is a quick release not lever lock, black mesh all-weather seat, and the downhaul is a clamcleat pulleyblock unit. You can buy any size or colour sail with any kart chassis.
 Almost all parts are interchangeable across the range, and there should be no speed or manoeuverability difference.
Our karts transport easily and can full pack down, including a mast and sail, into its own carry bag that measures just 0.78 by 1.18 metres.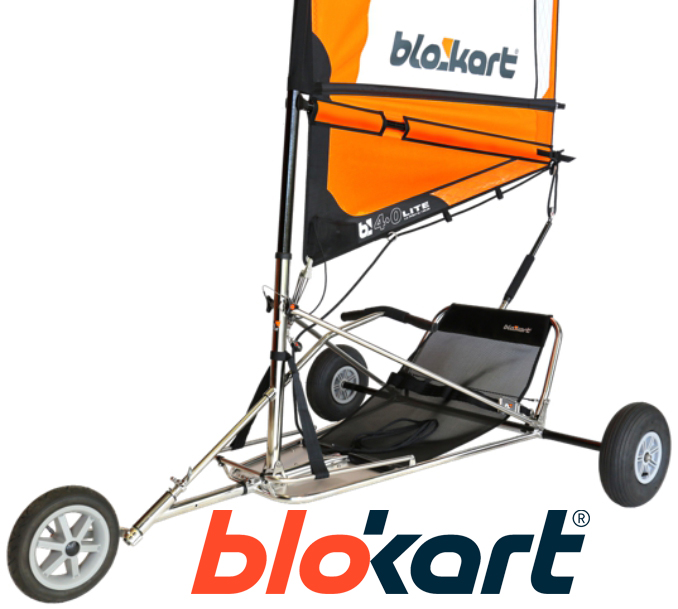 CHOOSE YOUR MAST
Our masts are made up of sections that fit snugly together, making our karts easy to assemble, and to add or remove sections to accommodate various sail sizes. The base section of the mast, called the "butt," is the largest, followed by subsequently smaller sections called 3rds, 2nds, and a Tip at the top of the mast. We use three types of materials to construct our masts: Fiberglass, Carbon and Ultra Carbon. 
Please note: A pro blokart will come with a fiberglass mast as standard, carbon and ultra carbon and available as optional extras
Fiberglass

: Strong, yet flexible, fiberglass mast sections make it easy to sail in light winds and are forgiving for better control in strong winds. This is why we recommend beginners start with a Fiberglass Combination Mast.

Carbon

: These mast sections feature 600 grams of stiff carbon wrapped around a flexible fiberglass core. Carbon sections make the mast stiffer. By adding carbon sections to the base of the mast where most of the bend occurs (especially the "butt" and the next "3rd"), you can increase performance in windy conditions.

Ultra Carbon

: Our Ultra carbon is composed of thicker carbon (900 grams), wrapped around a resilient fiberglass core. Using sections of this stiffest mast material can further increase performance, but may also be less forgiving in gusty conditions.
Our mast types describe the materials combined to create each mast. The ideal type varies per person and depends on sailing conditions, sailing style and preference; no one set-up guarantees better performance than another. 
Based on the sail you've chosen, you'll need a 4 meter mast—so your mast is the length of your longest sail. You can then remove sections when using a smaller sail.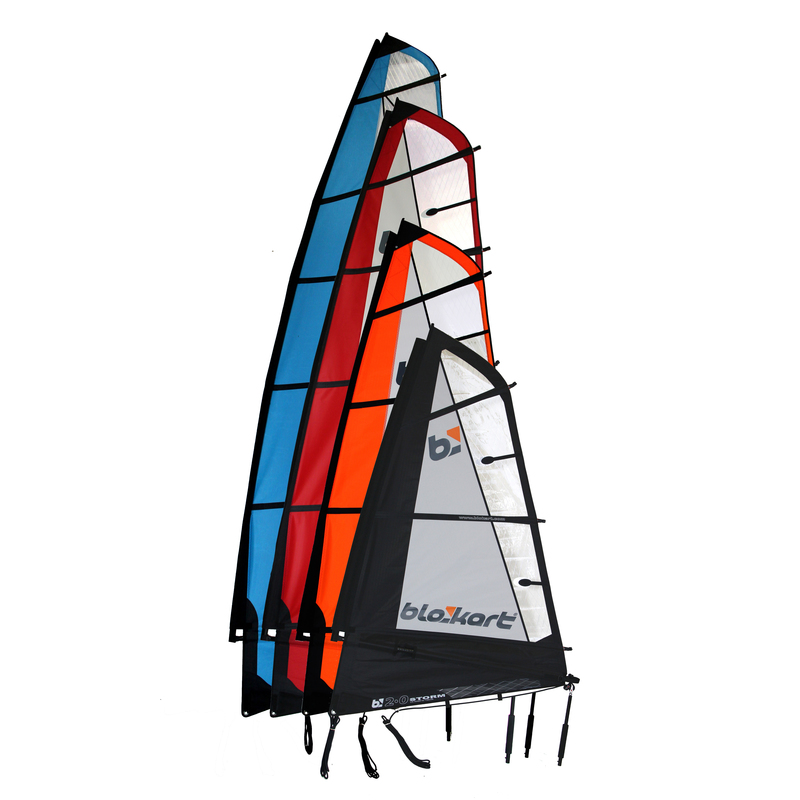 Our sails come in four different sizes—2 m, 3 m, 4 m, and 5.5 meters—so you can swap sails according to the wind strength and also in different colours. Each sail is made from dacron sail cloth with reinforced mylor panels
To start off in the sport we recommend a 4m sail for great all round use, this followed by a 5.5 and 3m and then a 2m for the full set for all conditions.
Colours are Blue Green/Yellow Orange and Black (black only available in the 2m)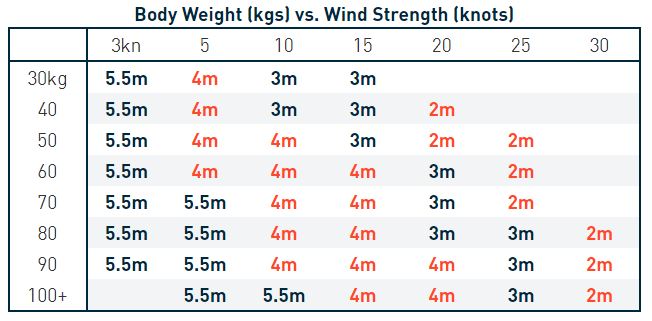 Note: All rivets have been eliminated from the floor and seat so the seat can now be replaced without having to drill-out rivets and have pieces rattling in the chassis
Please check with us if you have any queries regarding these prices. We will be running SPECIAL OFFERS on kart packages through 2022 so get in touch and see what we can do for you.
Ask us for prices on upgrades to masts for the latest prices
We offer free delivery on all new Karts, But P&P will be added to all other Orders.